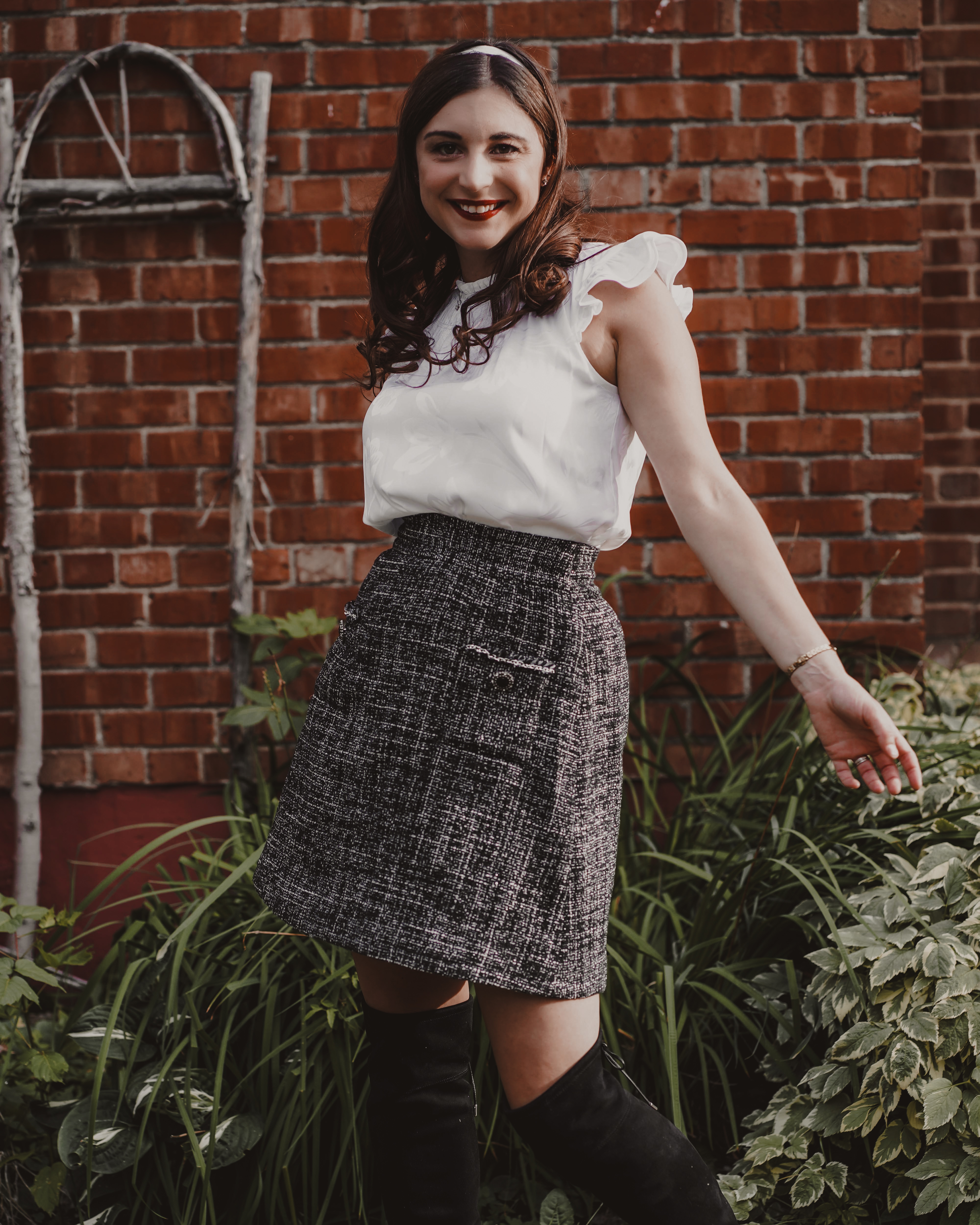 Learn Couture Techniques
This video course walks you through both couture and standard sewing techniques on how to stitch up this timeless skirt design.
Learn how fashion houses, like Chanel, construct a classic tweed skirt for a superior fit and finish.
This course includes a digital illustrated pattern booklet and printable patterns in Missy sizes 2-20 and Curvy sizes 18-36 for a full range of body sizes.
Create Garments That Last
Sew garments that fit your body and your style. The techniques in this course are suitable for any Maker that has a base knowledge of how to sew.
If you are an adventurous beginner, have no fear, as we will walk you though STEP BY STEP with comprehensive written/illustrated and video instruction to ensure you can make a fabulous garment you will have for years to come.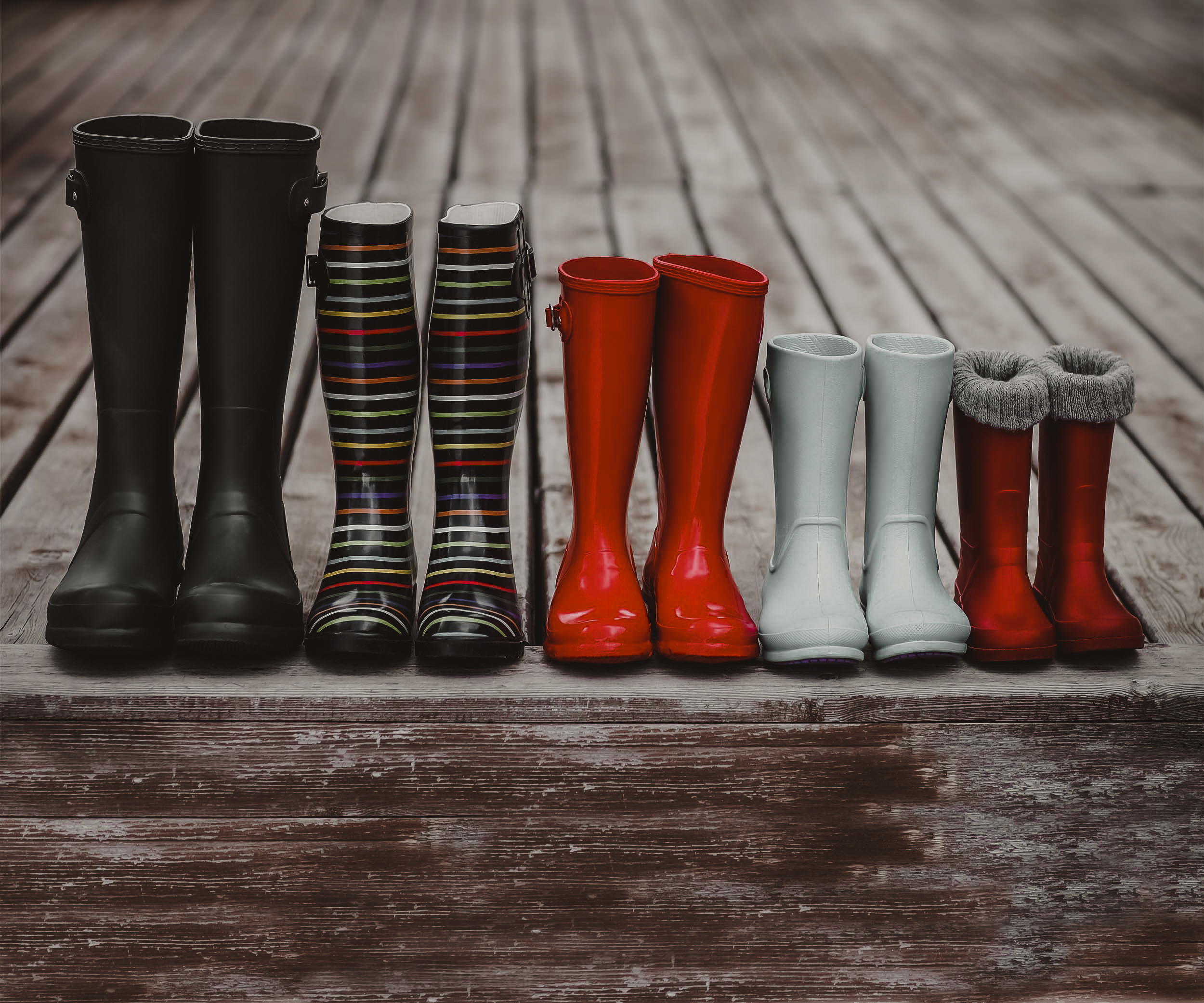 We want to ensure everyone can have the opportunity to use our patterns so we have expanded our size ranges.
Missy sizes 2-20 and Curvy sizes 18-26, with cup sizes A through H for all sizes.
Bust: 30.5" - 64"
Waist: 24" - 58"
Hips: 36" - 66"
If you fall outside of our size range, email us and we can see about custom drafting the pattern to fit you.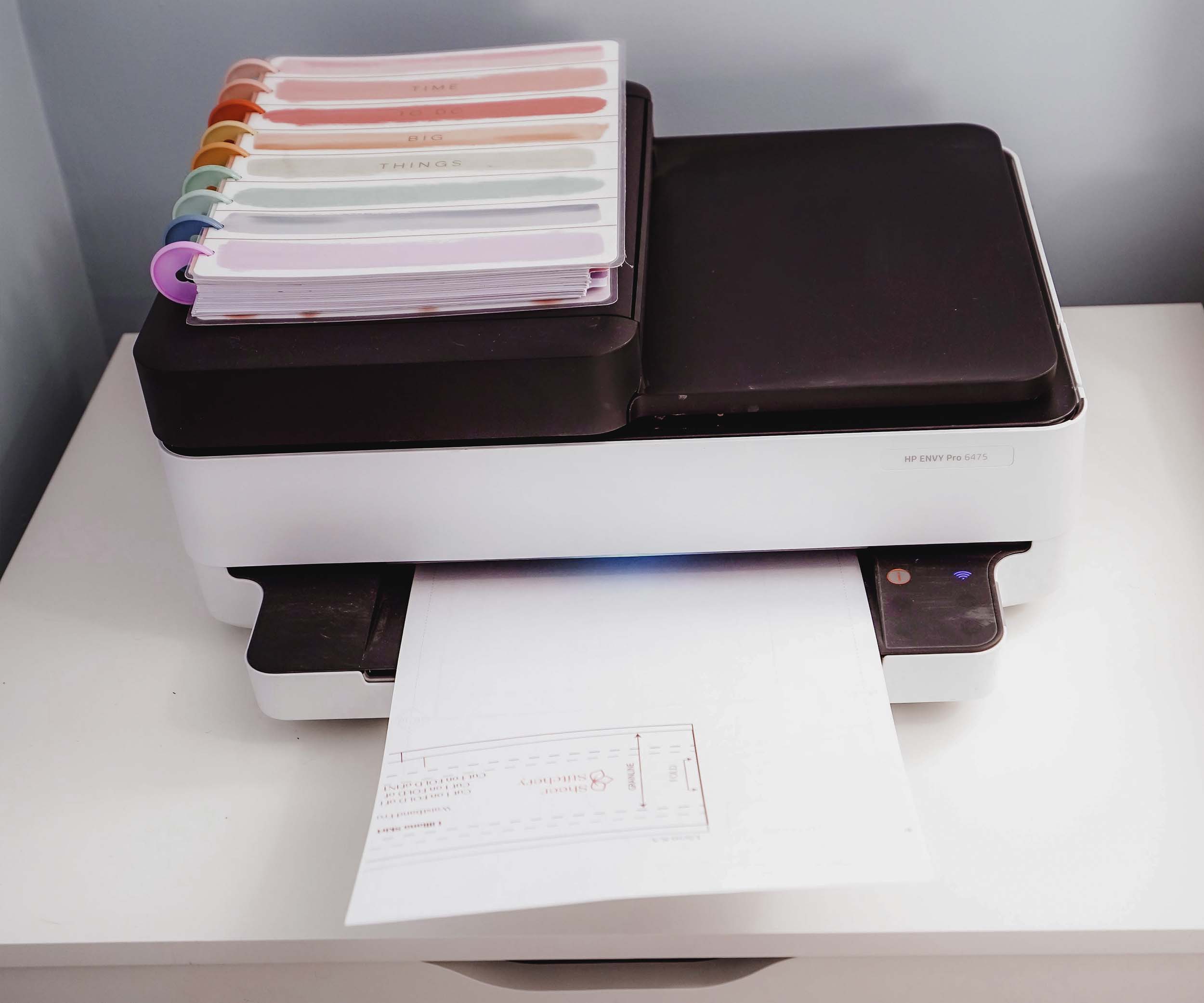 We provide a print at home digital pattern in a standard US Letter size, that you piece together at home
As well as, a large format A0 Copy Shop file that you can send to your local printer so you don't have to put the pages together.
We use layers in our patterns so you will only see the Size you select, which makes it easier to cut out.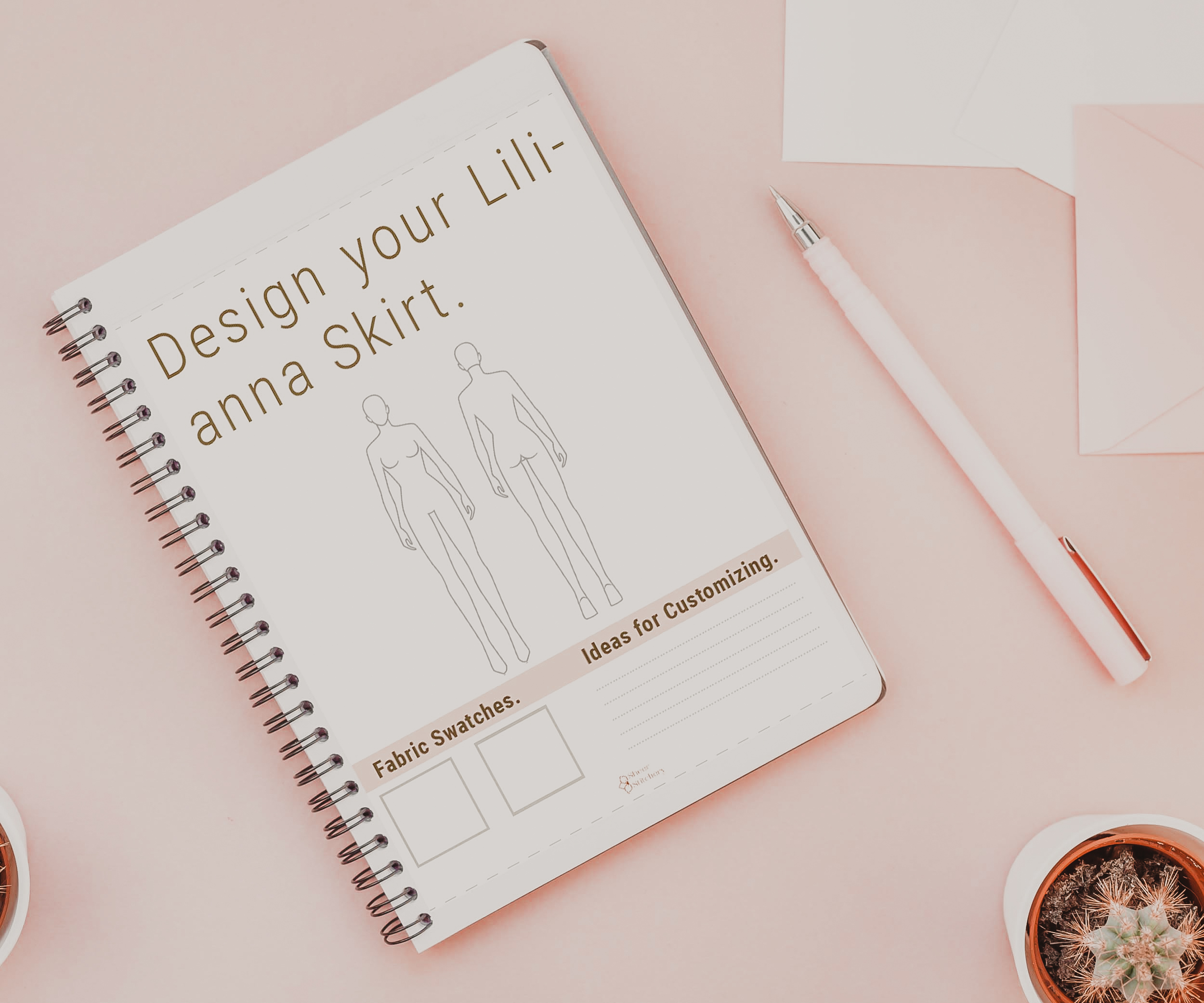 We always try to include a couple different views, as well as optional details to include for the home Sewist.
The Lilianna Skirt comes with optional pockets and two different views.
We also provide a croquis to design your skirt on.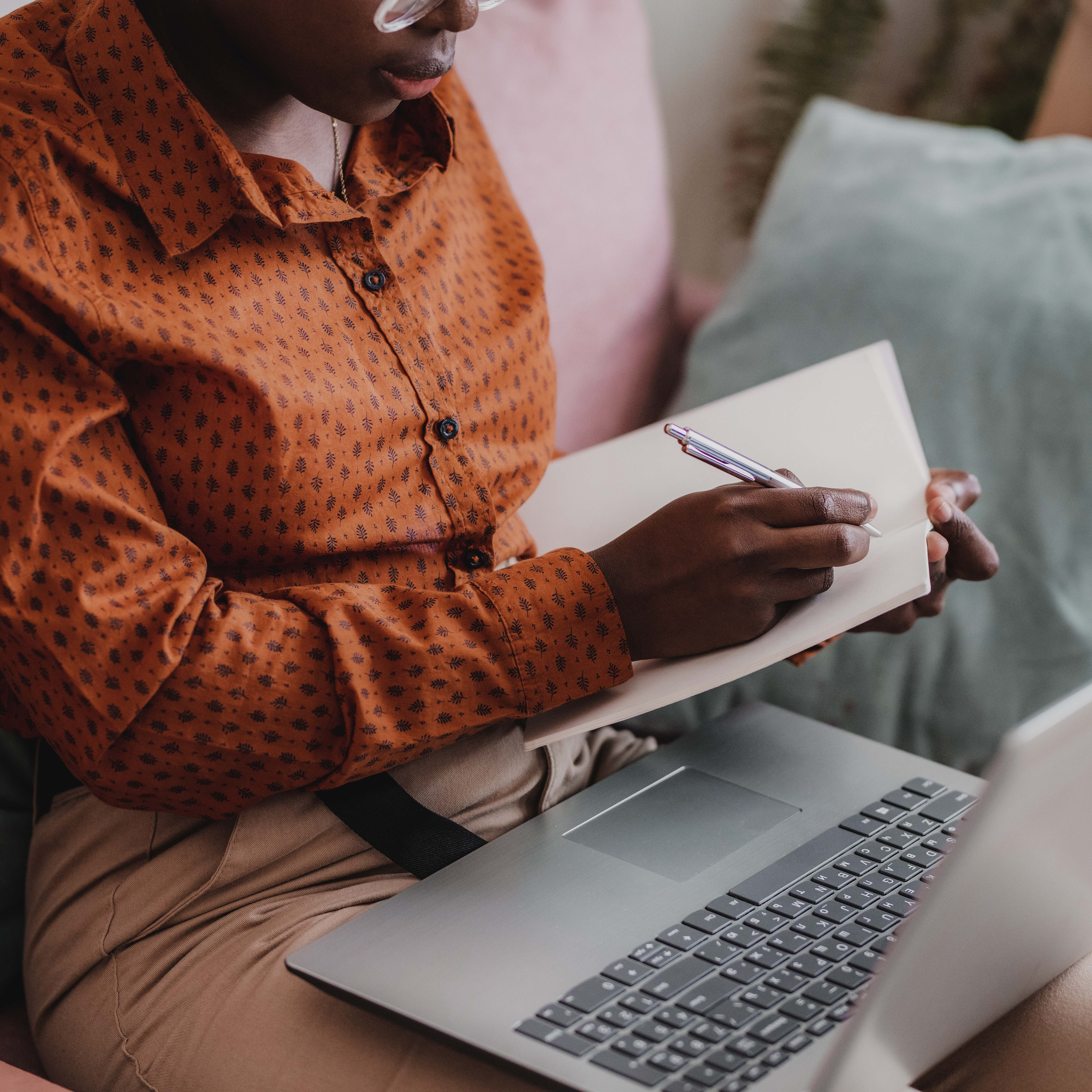 The Curriculum
Module 1: Getting Started in Couture Sewing
Module 2: How to Make a Muslin Toile
Module 3: Couture Pattern Marking & "Cutting"
Module 4: How to Interline a Couture Skirt
Module 5: How to Shape the Lining of a Couture Skirt
Module 6: How to Create Shaping Using Darts & Easing Out a Dart Completely
Module 7: How to Quilt Lining to the Fashion Fabric
Module 8: How to Sew the Side Seams on a Quilted Fabric
Module 9: How Couture Garments Stabilize Seams
Module 10: How to Prepare the Seam for the Zipper
Module 11: How to Hand Pick a Zipper
Module 12: How Linings are Attached in Quilted Couture Skirts
Module 13: How to Attach the Waistband on a Couture Garment
Module 14: How to Sew a Hidden Closure on a Waistband
Module 15: Lining the Waistband on a Couture Garment
Module 16: Couture Methods in Hemming a Skirt
Module 17: How to Hem a Lining to Quilted Fabric
Module 18: The Couture Patch Pockets
Module 19: Speedy Non Couture Sewing Guide to the Lilianna Skirt
Module 20: In Conclusion & Additional Freebies
BONUS: Live fit Clinics to answer any questions you may have, including access to all past and future fit clinics for the Lilianna.
Clothes That Wear Like a Dream
There is a reason the major haute couture fashion houses use this technique to create their signature skirts and blazers.
The techniques you will learn not only help the garment to lie perfectly when worn, but also provide several added benefits:
THE FABRIC FEELS AMAZING WHEN WORN. The way we will stitch the lining and exterior fabrics together allow the fabrics to move as one.
THE GARMENT WEARS BETTER. By constructing our skirt in the method we outline, it will allow for a more durable construction and your garments will truly last longer than the fast fashion counterparts.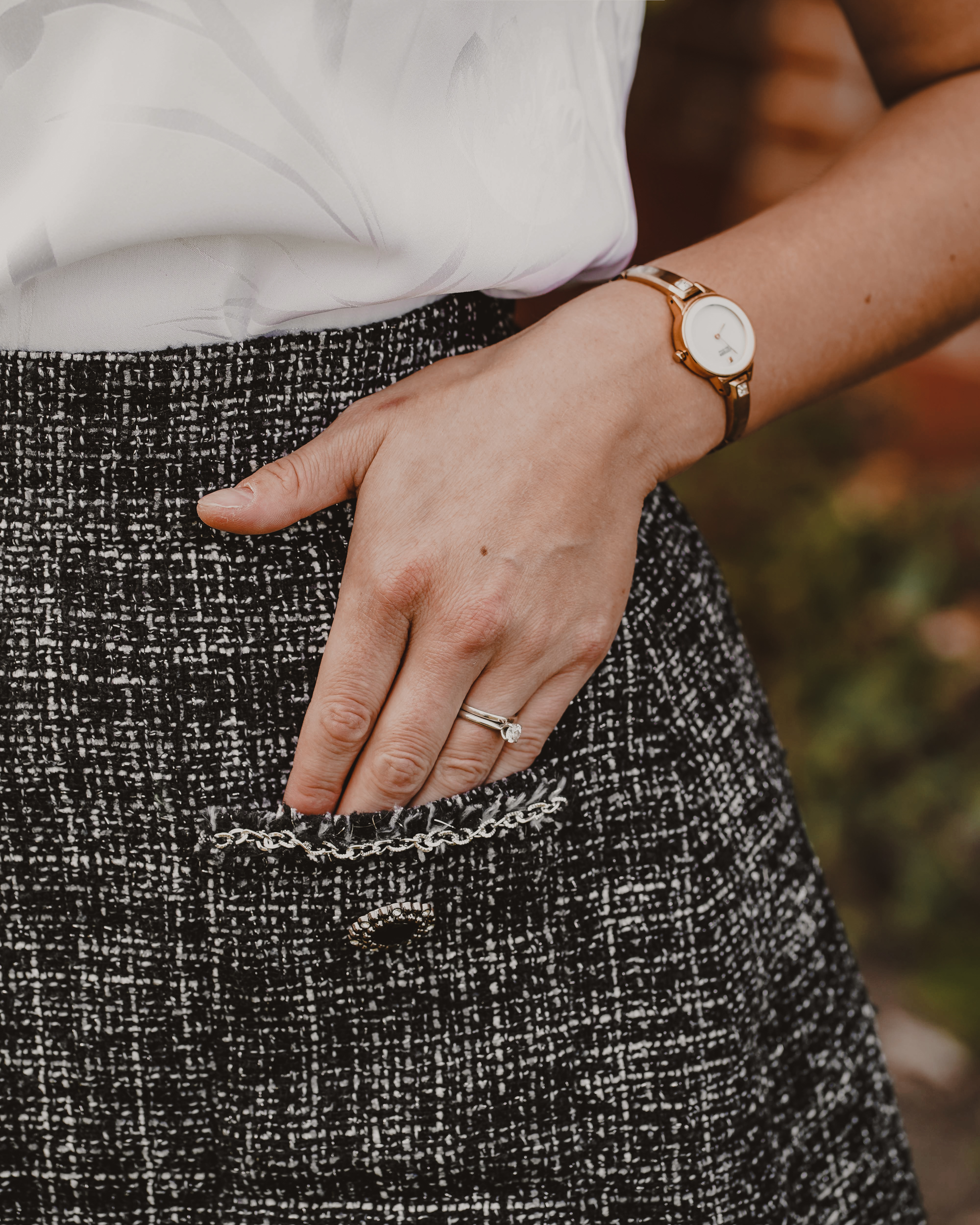 Check your inbox to confirm your subscription